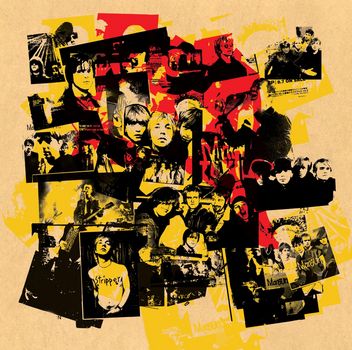 Mansun were an English indie band formed in Chester in 1995. The band comprised vocalist/rhythm guitarist Paul Draper, bassist Stove King, lead guitarist/backing vocalist Dominic Chad, and drummer Andie Rathbone. They came to prominence in the mid-nineties British indie/ guitar-rock resurgence, despite pursuing their own path away from any of the emerging scenes.

Mansun disbanded in May 2003. This was a culmination of band tensions which had seen one of the original members leave (Stove King). Disappointed by the poor reception of their 3rd album, the band folded with little fanfare of their passing.

Due to pressure from their fans, EMI released the posthumous "4th album", Kleptomania, which was a three CD set containing rough recordings of tracks slated to be on the unfinished 4th album, b-sides and rarities... today's song was Mansun's last single, a great example of their magnificent music. Enjoy!


Have you listened to it?,

PLEASE MAKE A COMMENT;

let us know if SLIPPING AWAY by Mansun is a Truly Awesome Song 4 U!