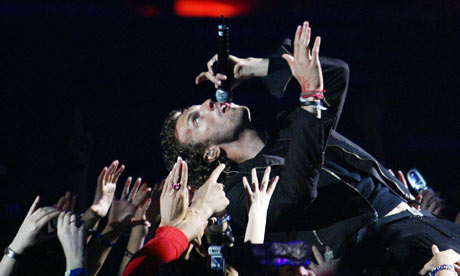 Q mag write from Martin about this song: "A turning point. We had this piece we'd written on tour in Zurich and I'd listened to it on my computer and think, That's a great thing. And then I was in San Diego, and just as I was leaving the hotel, I had this idea, so I went to the lobby piano and worked out these chords. And then we booked ourselves into a tiny rehearsal space and we all got such a buzz from playing that it made us realise we had gone wrong on the recordings of all the other songs. I realised last August that I was missing everyone else and Low was what brought us back together."


Low
is indeed one of the most charming songs from the awesome X&Y, third studio album from Coldplay released the 6th of June of 2005. The album itself has been considered a landmark achievement of the band, topping many charts worldwide, including the United Kingdom and United States, the latter being their first. With accumulated sales of over 10 million units,
X&Y
is the best-selling album released in 2005 worldwide
"This song grows on you slowly, but never stops growing. It adds so much weight to the album."
Have you listened to it?,

PLEASE MAKE A COMMENT;

let us know if LOW, Coldplay is a Truly Awesome Song 4 U!